Low Voltage Cable Branch Units/Boxes
Summary
Low Voltage Cable Branch Units/Boxes are divided into two categories according to their electrical structure: one type does not contain any switch equipment, and only the accessories for handling and connecting the cable ends are in the box body. The structure is relatively simple, the volume is small, and the function is relatively simple. It can be called ordinary branch box; the other type not only have the accessories of the ordinary branch box, but also one or more switch devices, it structure is more complicated, the volume is larger, the connecting devices are more, and the manufacturing technology is more difficult, high cost, which can be called advanced branch units/ boxes.
Low voltage cable branch units/ boxes, which are divided into two types: SMC composite material combination method and metal plate production method. They are mainly used in the public power grid, new and diverse wiring methods and component layout, can fully realize the installation of non-drilled busbars, the busbar load capacity is not affected.
Picture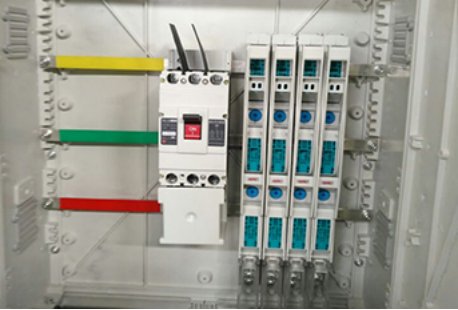 Working condition
Ambient temperature

-30℃—40 ℃

Altitude temperature

≤ 2000 m

Daily relative humidity average

≤ 95%

Monthly relative humidity average

≤ 95%

The equipment is installed in places where there is no severe vibration and shock, and where the electrical components are not corroded.
Technical Parameter
| | | | |
| --- | --- | --- | --- |
| Rated working voltage | 380 V | Rated insulation voltage | 660 V |
| Short-time withstand current | 15 kA | Main bus rated current | 630 A |
| Frequency | 50 Hz | Case protection level | IP 44 |
| Pollution level | 3 | | |

Download the specifications of Low Voltage cable branch units Transformers
LV Cable Branch Units download.pdf